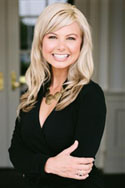 Oh Winnie… Winnie, Winnie, Winnie. Win McMurry, (one of my favorites at The Golf Channel) had a little slip up over the weekend. I do truly feel for her, but I hope and pray she can see the humor in it… and I trust the good folks at The Golf Channel do to. These things happen… No ill intentions were had, this was just a mistake.
That said, check out the video clip from coverage of Sunday's final round at the TPC Sawgrass. Reporting on the situation with Tiger, she was heard to remark:
'he says he's been playing with a bad back for about a month, and thinks it could be a bulging dick'.
Oh Win. Chin up, have a laugh.
[Via: WaggleRoom]