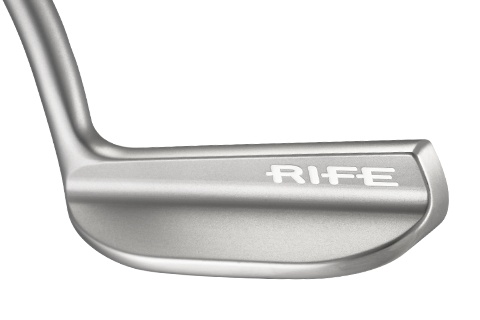 I'm a huge fan of the old-school blade. Doesn't matter where it is, on the fairways I currently pull out my Titleist 690MB's, and on the greens, I've got a nice selection of blade putters I roll the rock with. At the moment, I've got a Scotty Cameron Circa 62 No. 1 in the bag, and while it's a slightly different take on the classic blade… I love it. So buttery.
At any rate, getting back to the matter at hand here, the other day I was checking out some of the specs on the Guerin Rife Bimini Blade, and gosh darn it, the putter looks darn sweet. Based on the classic Wilson blade, the 8802, the Bimini Blade caught my eye the moment it arrived on the market. Part of Rife's Island Series line, the Bimini has a slightly raised toe, and Rife's patented 'RollGroove Face Technology' to help you get the ball rolling early and true. The top line of the Bimini Blade is free from notches and alignment lines. From above, all you'll see is the 303 stainless steel head. A classic look.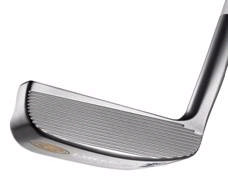 The stock Guerin Rife Bimini Blade Putter comes built to the following specs:
Loft of 2 degrees
Lie angle of 71 degrees
33″, 34″ and 35″ lengths available
Headweight: 345 grams
Swingweights available: D6-D8, E0-E2, E4-E6
303 Stainless Steel head material
AVS Winn Custom grip
Island Series Blade Headcover with magnet clips
Last I checked, the Guerin Rife site and other large retailers were completely sold out of the Bimini Blade. A true sign this baby is a hot item. I'd love to get my hands on one of these for a round or two, so if anyone from Rife is reading this, please give me a dingle, would ya? 🙂
For more info on the Bimini Blade, visit Guerin Rife.