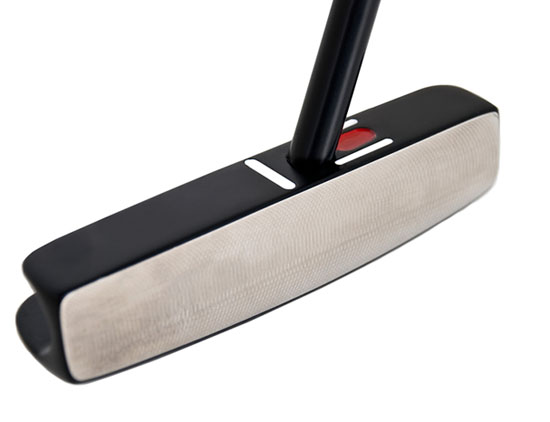 I hope everyone out there is enjoying Masters week! The traditional par 3 contest is going on right now, and boy oh boy was it ever great to see Arnold Palmer, Jack Nicklaus and Gary Player tee it up again. With Masters clearly on the mind, I found myself thinking back to recent champions and the 'tools' they used to rise above the rest. And, for one reason or another the mind wandered to Zach Johnson and his wonderful performance in 2007. I recalled he had a SeeMore putter in the bag, and with that… I decided to take a closer look.
Back in 2007 Zach Johnson used the original SeeMore FGP putter to charge his way to victory. After taking a quick peek at the SeeMore site, I was pleased to discover a brand new edition of the FGP is available in both a nickel and black satin finish. The Nickel version has an offset shaft (FGPw), while the black satin comes with your standard straight shaft (FGP). Custom lengths are available from 31″ all the way up to 37″, and numerous lie angles are up for grabs as well.
Unfortunately lefties are left out of the love here, as only right-handed models are available… However, the righties that do want to put one of these in the bag will be pleased with not only the finish, length and lie options, but you get many headcover and grip options as well!
Priced at $185.00, it's worth every penny. Now, I can't guarantee it'll make you a Masters champion, but it WILL get you into a solid setup position, and help you roll putt after putt on line, and with great pace. More images below for your browsing pleasure. For more info, hit up SeeMore Putters.