Titleist sent out an email blast letting those who opted in know that their "Brand Ambassador,"  Zach Johnson trusted the Pro V1x golf ball and a bag full of Titleist equipment in his come-from-behind, record-setting performance at the Crowne Plaza Invitational at Colonial. Capping his seventh career win in style, Zach closed with consecutive rounds of 64 on his way to a tournament record score of 21-under par.
"When it comes to performance excellence, shot to shot, and round to round, more of the world's best trust their game to Titleist."
FootJoy also made an announcement about how Zach Johnson's win was "the first for the new FJ SPORT golf shoe."
FJ SPORT is designed and developed for the player seeking bold, athletic-inspired performance golf shoes.  Utilizing striking patterns and color, FJ SPORT integrates proven performance attributes and premium materials. Zach wore FJ SPORT style #53102 and a StaSof glove during his most recent victory.
With a 21-under 259 total, Zach not only set a new tournament record, but recorded the lowest four-round total on the PGA Tour since FJ player Geoff Ogilvy won the season-opening SBS Championship at 22-under 270.
FootJoy took their announcement a step further than Titleist.  They have a campaign this PGA season called, "FJ WINS, YOU WIN.
It gives folks an opportunity to win FJ SPORT and StaSof, just like Zach wore en route to victory at Colonial.  You can enter by clicking here.
Also, here's a FJ Sport feature overview:
Full Grain Leather Uppers  – for comfort, breathability, and durability.
2-Year Waterproof Warranty
PU Coated Leather Toe Guard  – designed to prevent abrasion caused by toe-drag on the back foot during the follow through.
Athletic Mesh Liner  – for breathability.
EVA (ethyl vinyl acetate) Fit-Beds  – provide lightweight cushioning underfoot.
Full TPU Outsole – creates a lightweight, durable and stable hitting platform.
Stinger cleats by CHAMP (white/black) –  provide superior traction throughout the entire golf swing.
Now the real question is, where in Johnson's garage will he store his winning shoes?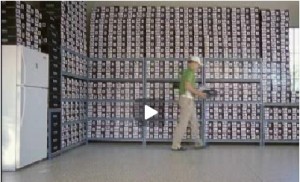 ###