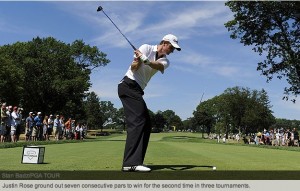 Apparently, Dr. Gio Valiante's Fearless Golf Program played a leading role in helping Justin Rose, winless after nine years on the PGA Tour, secure his first PGA Tour title at The Memorial.  In fact, he said it himself upon walking off the green.
Dr. Valiante's program provides a vision for competitive golf that allows golfers to remain fearless, focused, and committed to each and every shot they hit.  Rose began the program on May 22.  That makes the results even more impressive.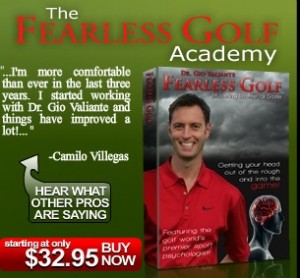 There were some bumps though.
You may recall that during the final round of the Travelers Championship, Rose lost the lead and finished ninth.
"After adversity is the best time to learn the principles of Fearless Golf," said Dr. Valiante. "I told Justin, we needed this to happen to see where your game breaks down. I promise you'll be better tomorrow than you are today."
Seven days later, Rose was hoisting the trophy for his second PGA Tour event win, the AT&T National. During the post-round press conference, Rose again credited Dr. Valiante's Fearless Golf.
Other PGA Tour Pros on the program include:  Camilo Villegas, Matt Kuchar and Heath Slocum.
The program IS within reach of mere mortals (AKA non-Tour golfers).  A  3-disk DVD is available for just under $100.
You can learn more by visiting www.fearlessgolf.com.
###