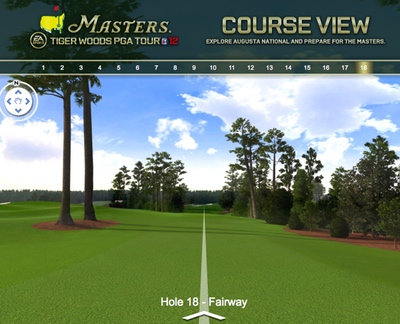 Ready for your Masters moment?
As part of the promotion of its "Tiger Woods PGA Tour 12: The Masters" video game, EA Sports is giving away free digital access to all 18 holes of the course, which hosts the celebrated golf tournament, via a Facebook app. The "Course View" app uses Google Street View functionality to allow a complete, shot-by-shot, hole-by-hole walk of the course — which, for the first time ever, is also playable in the
The branded app, which is embeddable into any blog and links to direct game sales for EA, marks the first time the course has been "tourable" by the American public (except for those lucky enough to be a tournament or Practice Rounds spectator) in any form, virtual or real. According to Mike McGarry, an account director at Heat, the San Francisco agency behind the campaign, the ability to explore Augusta National was the number one requested feature by "Tiger Woods PGA Tour game players.
###