A high speed chase that reached over 110 mph ended hen a man crashed his car through the security gate at Hazeltine National Golf Club located in Chaska, Minnesota. The speeding Toyota Camry slammed into a curb, went airborne and landed on the golf course green.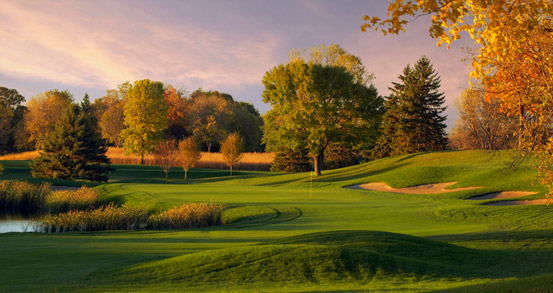 The police with the help of a K-9 and a Minnesota State Patrol helicopter, found 22-year-old Eduard Farmanyuk hiding under a tree in a wooded area. He was booked into the Carver County jail for criminal damage to property, speeding, reckless driving, marijuana possession and possession of drug paraphernalia.
As for the golf course, it is closed until June anyway, so there is no immediate impact on golfers.
Hazeltine played host to the PGA Championship in 2009 (when Tiger lost to Y.E. Yang. It was the first time that Woods had lost a major after holding at least a share of first after 54 holes).
Here's a video clip from the local news about the chase:
Car Gatecrashes Hazeltine Golf Club, Launches Onto Green in High-Speed Chase: MyFoxTWINCITIES.com
###