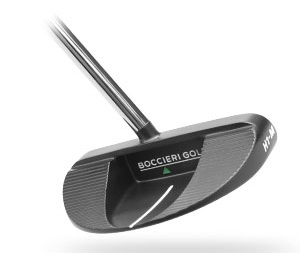 Boccieri Golf just announced the expansion of its award-winning, Tour-proven Heavy Putter line to include the innovative Bronze and Tour Series collections, which are now available at select retailers and online at www.boccierigolf.com.
A premium CNC milled offering in a bright silver PVD finish, the Tour Series is available in a traditional offset blade (Q2-MT) and new half-mallet (R3-MT). Retailing for just $199.99, the putters offer all the feel and feedback associated with high-end millings at an affordable price.
Featuring four of Boccieri Golf's most sought-after models – the H1-M, K4-M, L3-M and Q2-M – the Bronze series includes two blades and two mallets. Each showcases a distinctive black nickel finish and retails for $119.99.
Now for a clarification. ALL Boccieri putters are "Heavy." But there are variants ranging from Lite-Weight to Mid-Weight Black to Mid-Weight Bronze, Mid-Weight Tour, and THEN Heavy Weight. Got that??
###