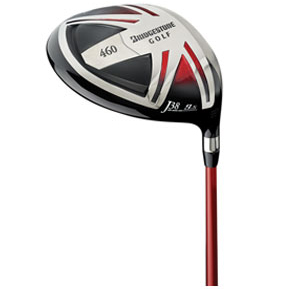 Used by PGA touring professionals Matt Kuchar and Kevin Chappell, the Bridgestone Golf J38 460 Driver is jam-packed full of technology… yet, it retains a classic look.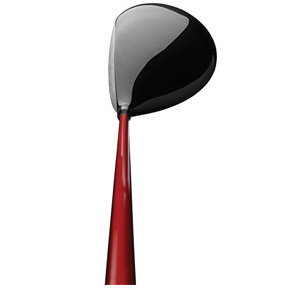 As you can see from the image to your right, the Bridgestone J38 460 driver has quite a classic shape. Reminiscent of Cleveland and Titleist drivers, the time-tested pear shape of this driver provides clean lines, and confidence at address.
The crown is extended back quite a bit, and this extended profile provides a low and deep center of gravity for high launch and low spin off the clubface. In the end, isn't that what we all want? Optimal launch angle with low spin for maximum carry? Yes, I do believe so.
The J38 is made from 6-4 titanium, and has an ultra-thin crown… This allows for more weight to be distributed to the perimeter for added forgiveness.
In addition, Bridgestone has built 'enhanced face thickness' into the clubface. In the end, this provides yet another level of forgiveness on those off-center strikes.
The Bridgestone Golf J38 comes stock with your choice of Fujikura Motore F1 65 shaft (regular, stiff for x-stiff). I've played the Motore in a number of drivers, and it's a solid performer. The only bummer here is it's available in right-hand only, in lofts of 8.5, 9.5 and 10.5. Sorry lefties.
If you want to order one up, you best head down to a golf retailer or pro shop near you… Or better yet, pop on by the Bridgestone Golf website and drop them a line. They'll be more than happy to help you.