Have you checked out the online store for Callaway Certified Pre-Owned clubs?
There are deals to be had.  In fact, you should sign up for their newsletter so you can get pushes for their special offers.  For example, on Friday, April 23, they are running a deal on wedges where you can get an additional 10% off using the coupon code: WEDGES10.
Just go to this link and shop away.  Types of products include the X-Forged Chrome Wedges, X-Forged vintage Wedges, Forged Vintage Wedges and the Odyssey Divine Line Marxman X-Act Putting Wedges.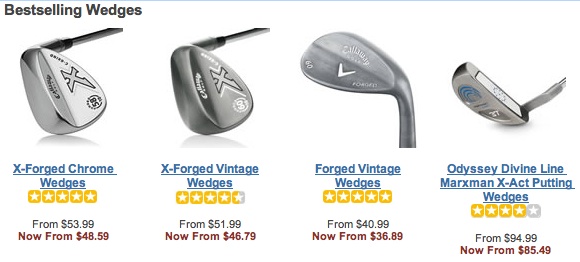 The pre-owned clubs come with the same 1-year limited warranty against defects you get with any new Callaway Golf club.   Plus you get a certificate of authenticity.
See for  yourself!
###