For some reason I thought MacGregor golf was done. Since Greg Norman's grind to the final group on the British Open a few years ago, I hadn't really heard much about them… However, since Golfsmith acquired full intellectual property rights to the MacGregor Golf brand last May, it looks like things are turning around.
If you've never heard of MacGregor Golf before, I have one question for you, have you been living under a rock!? The brand has been around since 1897, and their equipment has been in the bag for 59 major championships. Not too shabby.
At any rate, let's get right down to it. Here's the new product line you can check out right now at Golfsmith:
MacGregor M85T Driver ($299.99)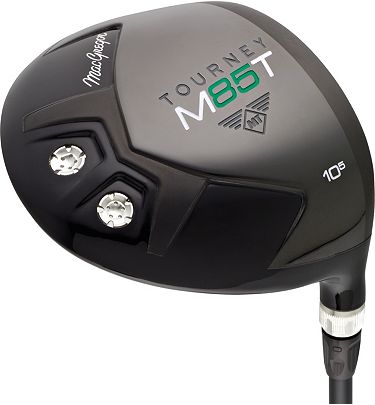 The M85T uses MacGregor's exclusive FACEFIT technology to let you choose from an open, neutral or closed face position at address. Weight distribution within the clubhead puts the center of gravity low and deep, for drives that have tons of carry. Cup Face 360* technology also maxes out ball speeds across the entire face.
MacGregor M75T Driver ($199.99)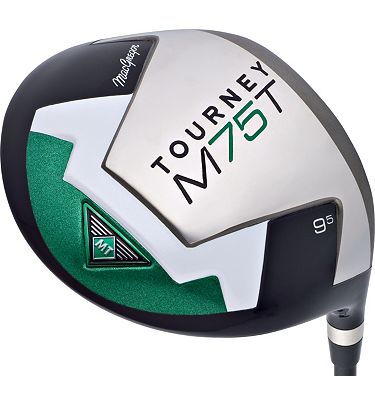 The M75T Driver is an oversized driver featuring a HOT clubface with Cup Face 360* technology. Again, the center of gravity is placed low and deep, giving you lots of carry and forgiveness on those off-center hits.
MacGregor VIP Forged Irons ($799.99)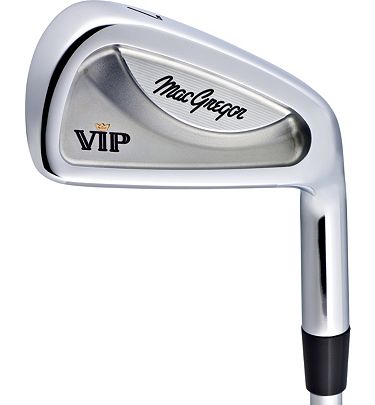 If you're a low-handicap golfer that demands shot shaping and feel from your irons, the new MacGregor VIP Forged Irons are worth a look. Made from 1020 carbon steel, these sticks go through a 800-tom forging process to create a tighter grain structure, which in the end, promises improved feel and consistency. While not a full-out blade, the muscle cavity design is a nice blend of forgiveness and feel… and let's face it, these clubs look classic.
MacGregor M85i Irons ($699.99)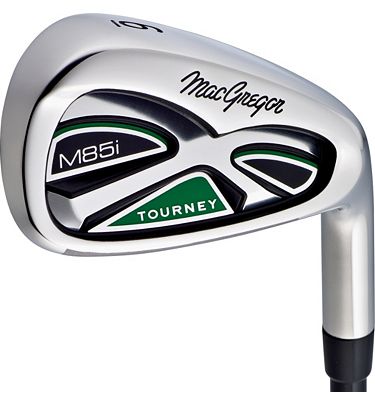 The MacGregor M85i Irons are more of a game improvement cavity back. Providing ultimate forgiveness via the deep undercut back cavity and a low center of gravity, most players will notice higher shots that come down soft. Inside each cavity is a multi-material medallion with vibration-damping properties to help avoid those nasty 'stingers' and provide clean feedback. One other thing you'll notice in comparison to the VIP irons, is the thick top line.
MacGregor ROTA Series Milled Putters ($129.99)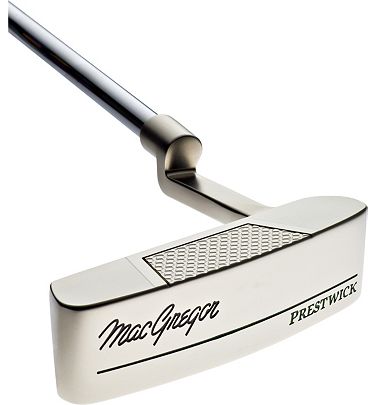 Available in three classic shapes, the new MacGregor ROTA Series Milled Putters are beautiful to say the least. Available in a 'Prestwick', 'Hoylake' and 'Lytham' edition, the three models cover all the bases depending on your style of putting. The Prestwick is a take on the more modern offset putter… The Hoylake looks like your classic blade (think Wilson 8802)… and the Lytham putter is a take on the modern mallet. All are works or art, and feature ARC face milling. The process leaves a texture on the strike area of the putter face for consistent contact and roll on every putt.
Check out our image gallery for a closer look at the new equipment from MacGregor.
Also available are a wide range of fairway woods, hybrids, wedges and more… you can even get MacGregor bags, balls, towels and hats. Golfsmith is doing it right, and I'm looking forward to seeing more and more MacGregor goodness in the years to come!
For more information, hit up the MacGregor line over at Golfsmith.
[Via: THP]