Marriott Golf, one of the world's premier golf operators, has just announced a first-of-its-kind alliance with The Bag Boy Company, to create Walk For Health, a program designed to promote the health benefits associated with walking the golf course.
Starting immediately, the Walk For Health program will be launched at leading Marriott Golf resort destinations in the U.S., whereby each participating property will be outfitted with Bag Boy's lightweight, eco-friendly Express Auto, three-wheel walking carts.  Equipped with an assortment of features, the cart provides resort golfers with a fun and healthy way to navigate the course, as well as support environmental consciousness.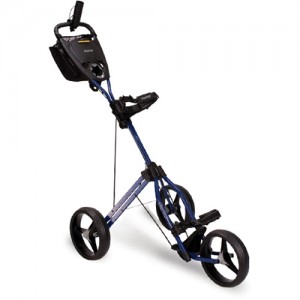 Participating resort destinations include: Camelback Inn, A JW Marriott Resort, Scottsdale, Ariz.; Desert Springs JW Marriott Resort & Spa, Palm Desert, Calif.; JW Marriott Desert Ridge Resort & Spa, Phoenix, Ariz.; JW Marriott Starr Pass Resort & Spa, Tucson, Ariz.; Doral Golf Resort & Spa, Miami, Fla.; Marriott's Grande Vista Resort, Orlando, Fla.; Grande Pines Golf Club, Orlando, Fla.; Marco Island Marriott Beach Resort, Naples, Fla.; Oak Brook Hills Marriott Resort, Oak Brook, Ill and The Ritz-Carlton, Dove Mountain, Tucson, Ariz.
Each of these properties holds the distinction of being a Certified Audubon Cooperative Sanctuary, which indicates that Marriott Golf has gone to the greatest lengths possible to protect the environment by enhancing precious natural areas and wildlife habitats.
No details were released about whether guests would be offered a BagBoy discount to continue their healthy course walking habit when they get home.
###