Nike's latest driver the VR Pro has been making quiet a splash on Tour, helping Nike golfers win tournaments across the world.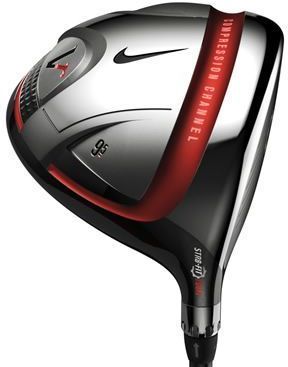 Beginning last year Anthony Kim and Francesco Mollinari played this driver. Recently John Cook used it to validate his victory on the Championship Tour during the Outback Steakhouse Pro-Am. Rookie Jhonattan Vegas used the driver during his first win on the PGA Tour at the Bob Hope Classic. Averaging 309 yards off the tee during the 5 rounds of the classic he scored in the 60s to show this driver definitely lives up to it's Nike namesake. Not forgetting the most masterful winner using the tour version of this driver was Charl Schwartzel during his monumental win at the Maters this year. When it boils down to it these golfers all had the talent and paired with the right equipment they made these wins possible.
Crafted wit the latest technology and advanced design from Nike the VR Pro Driver is the perfect fit to their VR series. Designed with a pear shape so the weight could be distributed to optimum center of gravity locations. A traditional shaped head the pear profile is a classic look from the playing position. As the latest addition to the VR line Nike stocked these clubs with Project X shafts. With new Variable Compression Channels players are able to get better ball speed and greater distance. It broadens the length of the face so that on draw or fade shots golfers can still get the distance they desire. A distinctively Nike feature is the use of their STR8-Fit angle technology on the face. This technology allows golfers to adjust the club angels to get the best workability out of the club. Adjustable to an astonishing 32 different options ranging from 2 degrees open to 2 degrees closed in .25-degree increments, players can craft and work what type of shots they want.
For more on the Nike VR Pro Driver, visit GolfClubs.com.