Bettinardi Golf, maker of high quality 100% CNC putters, is being featured in the Science Channel TV Series "Factory Made" (Season 2-Episode 25).  The segment will focus on how a Bettinardi putter is milled from a single block of Mild Carbon Steel (Bettinardi's One-Piece Technology).




Each and every Bettinardi putter passes through no less than 10 sets of hands in the manufacturing process to ensure the putters meet the exacting standards that Robert Bettinardi demands. The final step in the process is the application of the company's Honeycomb™ face, the flattest surface possible to provide the highest level of performance.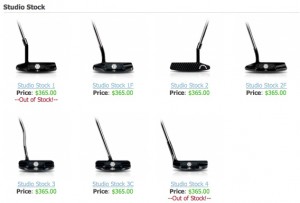 The putters list for $365.
###