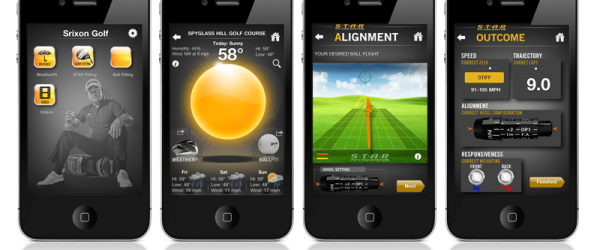 Srixon has just unveiled an app for the iTunes Store that works on the iPhone and iPad.  Called the Srixon Golf WeatherFIT app, it provides accurate 4-day weather forecasts for golf courses around the USA. In addition, the app uses the weather forecast to help you decide how to properly fit your Srixon Z-STAR driver and Srixon golf ball for maximum performance in the weather on those specific days of play.
Yes, you read that correctly.  The Srixon Z-STAR driver features the STAR Fitting System which enables you to independently adjust face angle and the internal weighting of the clubhead.  The face angle adjustment helps you produce more accurate shots. Fine tuning the internal weighting with the different weight options will optimize your desired ball trajectory and swing weight.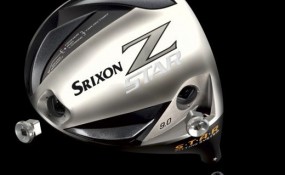 >> The STAR fitting system allows up to 84 possible configurations per loft offering for the ultimate in custom club fitting.
It is understandable why you'd need an app for that!
The Z-STAR driver also features Starburst(TM) variable face design, which enlarges the driver's high COR area by 5 percent, providing added distance and forgiveness. This new driver features a Miyazaki(TM) Dromos(TM) shaft, which is the first premium custom shaft designed specifically for adjustable clubs.
The driver runs $399.99 (retail price).
The app itself is FREE.