We all want to play our best, all the time. While getting proper instruction and advice from an accredited teaching professional is sage advice… there are some simple things you can do all on your own to maximize your chances of optimal performance, no matter how serious or fun your upcoming round/tournament/match may be.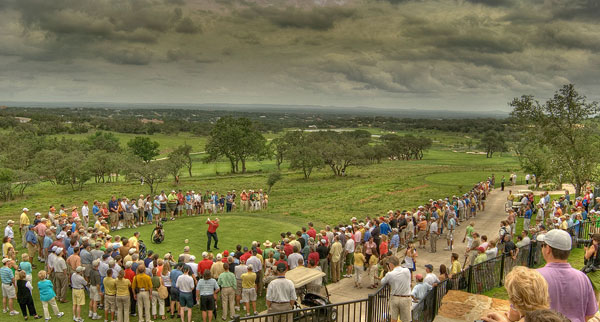 Below are our Top 6 tips to help you get off to a great start:
1. Play a practice round or two. This can't be overemphasized. No matter how important (or unimportant) an event may be, you can't deny the fact that the more you play a course, the better you'll know it. Knowledge is power. Get out to the course and get familiar with it. Chart the greens and putt to every nook and cranny on each of them. Do your best to ensure you know what the ball is going to do on all 18 surfaces. Make notes on ideal places to drive the ball, and the best spots to drop your shots on the green. If possible, head out to the course with a local caddy or member. Any 'insider' knowledge they can relay to you could prove to be invaluable. Again, knowledge is power. If you have your own caddy, be sure to bring him or her along for the ride as well, or have them head out separately to chart the course in as much detail as possible.
2. Know the best route to the course. This may seem silly, but knowing how to get to and from the course is crucial. Are your transportation requirements taken care of? Chances are, you're going to be driving yourself to the course. Do you know the route? Have you given yourself ample time to arrive when you want to? By taking care of transportation ahead of time, and giving yourself a 'buffer' to arrive early, you avoid any undue stress or pressure to the body and mind… something that could definitely 'razzle' you before you've even had a chance to get to the course.
3. Stretch. After having arrived at the course take a good 15 minutes to stretch. Doesn't matter if it's in the locker room, on the range, wherever… make sure you're good and limber before stepping up to hit some balls. Check out this awesome stretching routine from the one-and-only Greg Norman.
4. Hit the range. Time to prep with some ball striking. What's most important here is to feel comfortable and 'loose'. Don't worry about any poor shots you may hit. Start off with your wedges, working your way up through your irons to finish off with your hybrids, fairway woods and driver. To wrap up any practice you may want to finish with a beautiful drive, or maybe a wedge shot that you stuck close to a pin. Whatever the case, finish while striking the ball solidly, and on a positive note.
5. Stroke some putts. Get the feel of the greens. I prefer to only play ONE practice ball to recreate situations on the actual course during the round. After all, you only get ONE crack on each putt out there, right? Do you best to judge the speed, as this will be of critical importance. Keep in mind however, that the practice green(s) may not be the same speed as you'll find on the course. Maybe the practice green hasn't been cut, maybe the greens on the course have been double-cut… Keep that in mind… But do try and feel a smooth and confident stroke… and walk away with confidence.
6. Focus and have fun. Get your gear together, and make your way towards the first tee. This may be a good time to have a few sips of water, or maybe chomp down on an apple or banana for some extra kick-start energy. Stay loose, introduce yourself with a smile to your playing partners, and 'let it go'. You've prepared yourself admirably, now it's time to tee it off and play your best.