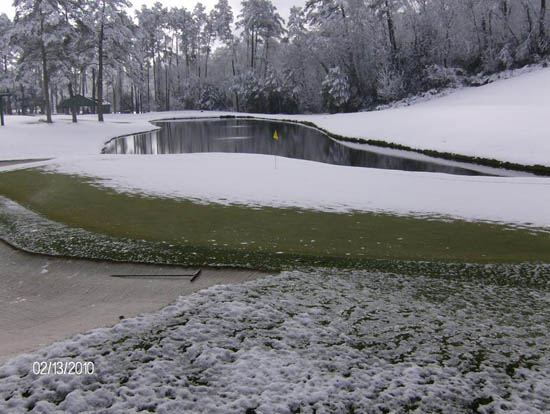 Uh oh. Say it ain't so! The hallowed grounds of Augusta National were doused with a somewhat thick blanket of snow when the southern blizzard hit… 4 to 6 inches of snow to be exact! If the Masters' were to start tomorrow, I'd have to put my money on anyone playing the new Srixon Z-STAR X Tour Yellow ball. Would be much easier to spot in the snow 🙂
For more amazing images taken by someone over at Augusta National (perhaps a member or one of the greens crew?), head on over to JimGolfRank.com.
Amazing stuff!
Note: Pictured above is a view of the 16th hole from behind the green.