At the PGA Merchandise show in January, the new official website for St. Andrews Links was launched.
Alan McGregor, chief executive of St Andrews Links Trust, said:
"The website is such an important part of our business. It acts as a gateway to the Home of Golf for so many users around the world who are either coming here or who aspire to come here. It has been a major project for us to develop the new site in time for the Open this year and we are pleased to have a new and improved service to offer our golfing customers."

Indeed, when you arrive at the site, the first thing you'll encounter is a countdown clock. The Open will be held 15 – 18 July.
There is a stroll down memory lane in the Old Course section.  Also, you'll find a hole guide with playing advice.  The webcam feature is kind of fun too.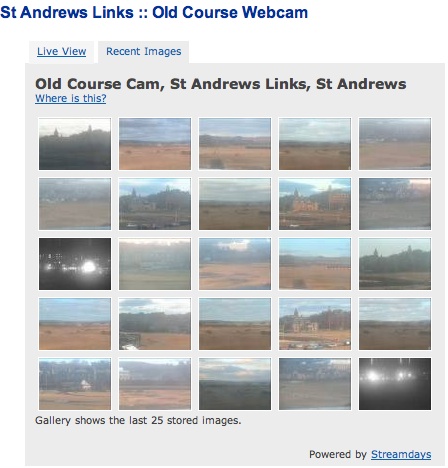 And, of course, there is a brand new Golf Shop section which enables visitors to purchase a full range of official Open 2010, Old Course, St Andrews Links and Castle Course apparel and merchandise.
The new site replaces one that was developed in 2003.