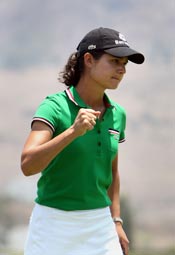 Golfweek is reporting that Lorena Ochoa's farewell event, the Tres Marias Championship in Morelia, Mexico has sold out — 40,000 tickets (15,000 more than last year!).  She is scheduled to tee off Thursday at 9:20 a.m. CST with good friends Ai Miyazato and Natalie Gulbis.
Six of the top ten players in the Rolex Rankings, including defending champion and Rolex Rankings No. 1 Ochoa, will compete for a purse of 1.3 million and a first place check of $195,000. Ochoa will attempt to win her fourth Tres Marias Championship in six years.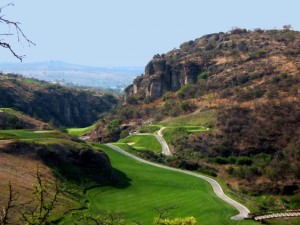 For the 40,000 spectators, getting around the mountainous Tres Marias, a Jack Nicklaus Signature Golf Course, will be a challenge.  According to Golfweek's Beth Ann Baldry, "Three holes are closed to spectators on the back nine: Nos. 13, 14 and 17. On many holes, fans can line only one side of the fairway, which means getting a glimpse of Ochoa over the weekend will be difficult."
A glimpse may be more than most people will get.  It appears that the Tres Marias Championship will not be televised.
###