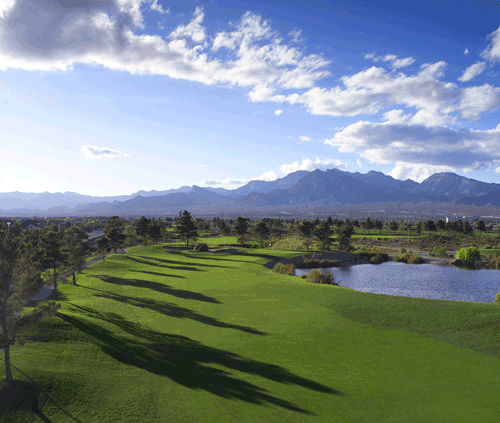 Is a dream round of golf for you one that lasts well under 4 hours? If so, then you might want to check out the Angel Park Golf Club, a busy 36-hole facility in Las Vegas.
According to GolfWeek's Martin Kaufmann, the Express Lane fast-play program being run on Saturday mornings there requires players to sign a pledge agreeing to play in 3 hours, 45 minutes or less. Angel Park's staff reserves the right to make groups skip holes or move to the other course if they're not maintaining the proper pace.
Greg Brockelman, Angel Park's director of golf noted that golfers are actually averaging less than 3:30, and the record to date is a foursome that finished in 2:48.
Angel Park Golf Club features 36 holes of championship Las Vegas golf designed by the legendary Arnold Palmer, the lighted Cloud Nine Short Course, and the world's original natural grass Putting Course.
Express Lane tee times rotate between Angel Park's Palm and Mountain courses. Brockelman has noticed that the groups that book those times tend to play ready golf and putt out quickly. He said Angel Park tries to facilitate fast play during Express Lane hours.
If the price was right, the Express Lane program would be the way to go.
###