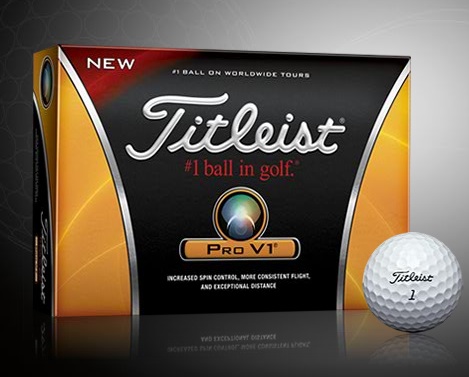 Acushnet Co, the parent company of Titleist, said it has won a long-running patent battle with Carlsbad-based Callaway Golf over the popular Pro V1 golf ball. On Thursday, a U.S. District Judge in Delaware denied Callaway's request for a new trial and officially closed the five-year-old case.
Callaway sued Acushnet, claiming that the Pro V1 violated four Callaway patents (these came from Callaway purchase of the Top Flite golf ball business from a bankrupt Spalding in 2003). Though initially, Callaway was victorious (partially) with the possibility of collecting nearly a quarter million dollars from past sales of Pro V1 balls, Acushnet appealed. Last year, a jury ruled that the four patents were invalid because they were not new. Callaway fought the ruling but was ultimately unsuccessful.
The Pro V1 ranks as the most popular high-performance ball in golf. An interesting point that probably worked to Acushnet's favor was that the company introduced the Pro V1 ball to professional players in 2000 — well before before the patents in question were issued in 2001 and 2003.
###