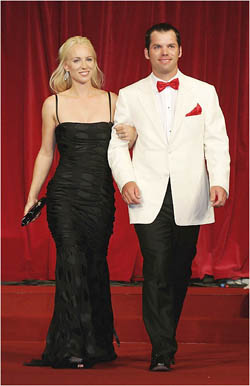 How can you not like Paul Casey? I mean, seriously. The guy seems like such a down-to-earth fella, heck, I'd like to tee it up and play a quick 9 or 18… I'm sure I'd learn a few things from the guy.
Last year after winning the Houston Open, Paul promised to return with help for local charities. Almost a year has passed, and it looks like Mr. Casey is delivering on his promise. Paul, together with his wife Jocelyn are donating $100,000 to charity via the Houston Golf Association. What can I say, but a big *thumbs up* (guess that's not saying anything, is it?)
Over the weekend Paul finished second in the Accenture match play to Ian Poulter, and although he came up just a little bit short (he lost 4 and 2 in the 36 hole finale), he still took home $850,000 for his troubles. That's a lot of cash to play golf for a few days. I'd take it.
With that said, I hope more PGA Tour Professionals will take a page out of Paul's book here… Especially those professionals entrenched in the top 50, with no worries of losing their card. Let's face it, they make millions upon millions each year in prize money and endorsements… How much money does one really need? If you're making $5 million a year, surely you could afford to donate $100,000 or $200,000, or perhaps even $500,000 to charity? Do good by doing good!
The Houston Open is on this year April 1st through 4th. Paul will be working with the tournament director Steve Timms to determine which charity (or charities) will receive monies.
Again, a huge *thumbs up* to Paul and Jocelyn. Good on ya.
[Via: PGATour]