Jack Nicklaus and Annika Sorenstam submitted a letter to the International Golf Federation to let them know they are interested in building the golf course in Brazil where the Olympics will be played in 2016, according to an AP story.
There isn't a public golf course in Brazil, so one of the objectives is to create something accessible to the all golfers after the Olympics.  As architects, Nicklaus and Sorenstam would be responsible for the first Olympic golf course since 1904
Nicklaus is no stranger to South America.  Nordelta in Buenos Aires and the Chapelco Golf and Resort located in San Martin de los Andes, Neuquen, Argentina were designed by Nicklaus and team.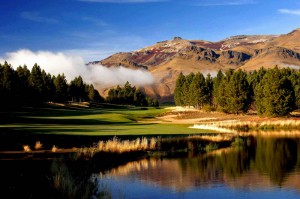 Sorenstam has been involved in a number of projects worldwide.  Last month it was announced Sorenstam had signed an agreement to design a new 18-hole project, the Olivion Golf Resort, in Belek, Turkey. Olivion is Annika's first course design project in Europe and ninth worldwide.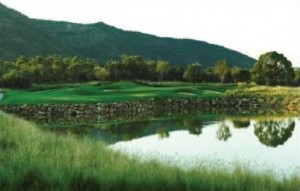 When asked about her design philosophy, Annika has said, "As I approach a new design or redesign, I look to capture the natural character of the landscape.  I feel it is very important to preserve the environment, spirit, and traditions of the game.  My goal is to design courses that golfers of any age, gender or skill level can enjoy equally."
Examples of her work can be found at Mission Hills in Shenzhen, China, Euphoria in Pretoria, South Africa, and the Golden Bay Golf & Resort which will open this year in TaeAn, South Korea.
David Fay, who represents the USGA for the International Golf Federation, confirmed the letter was received:
"It was a very nice letter," he said. "When you get a letter from two Hall of Famers, that will get a lot of attention. But there definitely will be a process to go through. Sometimes there's a feeling that you don't want to Americanize the process. We've been very respectful of the fact, as we should be, that it is an international game."
Olympians and mere mortals would be honored to play a course designed by this dynamic duo.
###