Now this is big news. The latest out of GolfWeek has the Cobra brand (owned and run by the Acushnet Co.) sold off to the rising stars at Puma AG. Of course, no terms of the deal have been disclosed as of yet, but this could be a great win/win for both sides. Let me explain why.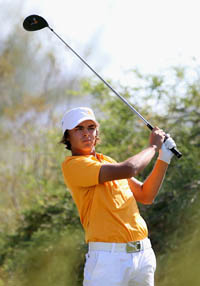 Puma has been making strides in the last year or so, making more and more of an effort to penetrate the North American golf market. Chances are you've seen the young gun Ricky Fowler out on the course in his colorful gear. Well, you guessed it, Fowler has an apparel deal with Puma, and I have a feeling more deals are to come.
For the Acushnet Company, the deal will allow them to focus on their core competencies, or in this case, their core offerings from Titleist and FootJoy. Wally Uihlein, chairman and CEO of Acushnet commented on the deal:
"With the sale of Cobra, we have the opportunity to devote all of our resources to the global growth of (the two brands)."
So there you have it. Cobra is sold off to Puma, and Acushnet is now focusing their efforts 100% behind the FootJoy and Titleist brands. Sounds like a winning formula on both sides. I wonder how long it will take until we see Ricky Fowler hitting some Cobra blades? Oh, and I just thought of this… David Feherty is always out and about promoting Cobra gear. Maybe he'll be a key face for their marketing efforts in North America (and around the world)? And what about Ian Poulter? So many marketable Cobra staffers are on-board. Big things are surely on the horizon for Puma!