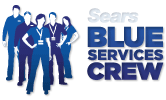 Sears, one of the nation's largest retailers known for its Craftsman tools and Kenmore appliances, just announced  the first U.S. based "store-within-a-store" retail model for the golf industry.  As a result,  Edwin Watts will open 12 new service-oriented golf shops inside of existing Sears stores in key locations nationwide.



The first Edwin Watts Golf Shop is scheduled to open in the Murray, UT Sears location by May 31, 2010, and will be followed by openings at Sears store locations in Hicksville, NY; Falls Church, VA and Friendswood, TX. Following the initial openings, eight additional Edwin Watts Golf Shops are slated to open at Sears store locations in Maryland, Illinois, New York, Florida and Kentucky.
In a prepared statement, John Watson, the CEO of Edwin Watts Golf Shops said, "This first-of-its-kind partnership with Sears is a significant development in the golf industry as it expands the access of service-oriented golf retail to all levels of golfers, while helping to drive new players to the game."
Strategically positioned near other major Sears departments (electronics, tools, appliances, sporting goods), each of these shops will be staffed by Edwin Watts Golf sales associates.  Customers will be offered an interactive golf experience that includes in-store putting green and hitting bay, game improvement clinics, expert golf club and golf ball performance fitting, and the latest equipment technology.
###