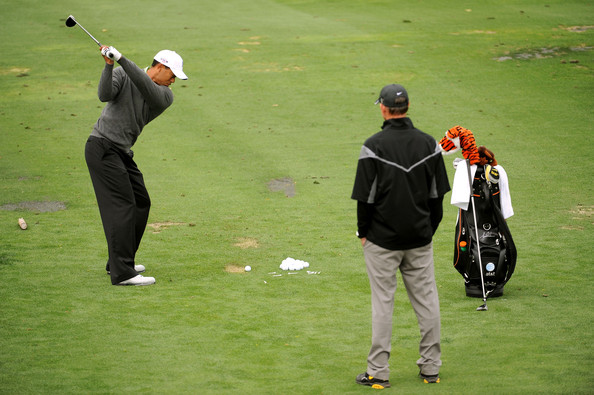 What do you do when you're Tiger Woods, knowing that the Tavistock Cup is going on right now in your very own gated community at Isleworth? Well, you give your wife and kids a big hug and kiss (hopefully), and hop on a plane to Augusta to for some practice rounds, of course!
Last night while watching the Golf Channel, one of my favorites (Tim Rosaforte) noted that Tiger was confirmed to be at Augusta on Monday, getting a practice round in for the upcoming Masters tournament. Today he'll no doubt be found at Augusta National as well, as the Tavistock Cup comes to a conclusion today.
Smart move by Tiger for sure. Why hang around Isleworth if you're not ready for competition… Get out of the way, and prep yourself for the first major of the year.
Can Tiger win The Masters? That remains to be seen. However, the 'ol standby bet of Tiger vs. the Field has to favor the field this time around me thinks. Usually it sits around 50/50… But this year I think the field as the edge 60/40 or even 70/30… would you agree?