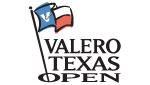 Rallying from four strokes back Adam Scott edged Frederik Jacobson by a stroke to win the Valero Texas Open on the new AT&T Oaks Course at TPC San Antonio.  It took 36-holes on Sunday to pull of his first PGA Tour victory in two years.
The course was designed by Scott's fellow countrymen (and hero) Greg Norman, who sent a congratulatory message after Scott's first win since the Australian Open in December.  Norman's note meant a lot to Scott. So did this victory.
"I questioned myself at times last year whether I was a great player or not," Scott said. "I still feel I am."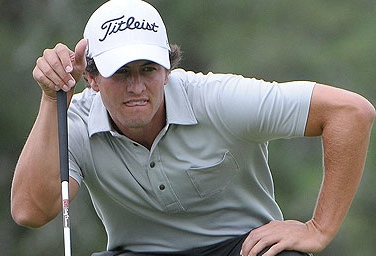 You can read about it here and watch the post-tournament interview with Adam Scott here.
Another interesting read is this post, where Scott Walker of The Golf Channel provides a glimpse of what wasn't shown on television — like the beer shower Ernie Els gave Adam Scott.
In his write-up, Walker also pointed out that Jimmy Walker (no relation) who finished tied for third place, had played dozens of rounds at TPC San Antonio trying to figure out the course (Note:  He lives about 35 miles away).
"His advance scouting should make it a cinch for him to keep his card in 2010, making it time well spent. Plus, that $317,200 will come in handy with his first child due to a matter of days."
Good stuff.  Exciting golf and back-stories!  Just goes to show that interesting stories can be found wherever the PGA Tour lands (even tournaments where Phil and Tiger aren't entered).
###