Sports columnist, Mark Purdy of the San Jose Mercury News raised an interesting point in a story appearing today — Did playing the U.S. Open in 2008 end up being "career limiting" as the saying goes?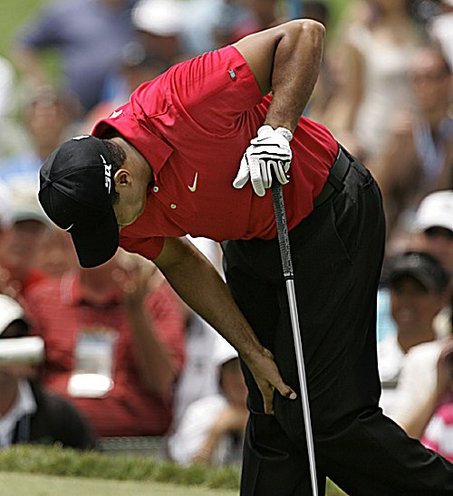 We have all heard the story of how Tiger ignored doctor's orders to play (and eventually win in a playoff). Purdy mentioned something he wrote down in his notebook after all was said and done in 2008:
After it was over, Woods basically came clean to reporters and said something that I think many people have forgotten, but I circled in my notebook as I wrote it down: His physicians had actually recommended that he not play at Torrey Pines. They feared long-term ramifications. Specifically, they had warned him that he might injure the knee worse by playing.
Two days later, he underwent reconstructive surgery for a torn ligament and double-stress fracture of the left knee.
And now, after four surgeries on that knee… You get the point.
He may have flown too close to the sun and is now paying the price.

Loading ...
###
Tiger's other surgeries:
1994 – Doctors removed a benign tumor from the left knee.
2002 – Arthroscopic surgery in the same knee.
2008 – More arthroscopic surgery to correct cartilage damage.