Borrowing a page from the Nike/Tiger book, Oakley is promoting what Rory McIlroy's wardrobe will be for the British Open taking place 14-17 July 2011. Today's Golfer has the scoop:
McIlroy has chosen a striking blue as his outfit for the final day because he wants to stand out from the crowd and to disassociate himself from some other traditional final day colors such as red famously worn by Tiger Woods.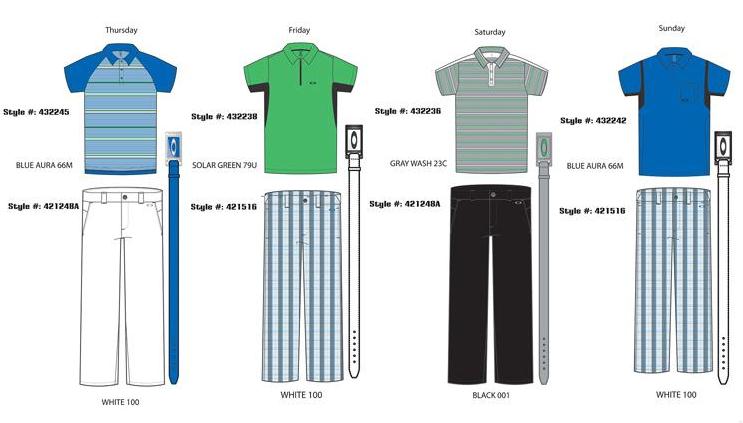 Read more about Rory and Oakley here.
Note: This image may be what he wore at the U.S. Open. Captioning is weird on the Today's Golfer website.
###
http://www.todaysgolfer.co.uk/Golf/News/searchresults/June-2011/Rory-McIlroys-Oakley-outfits-for-The-Open-at-Royal-St-Georges/