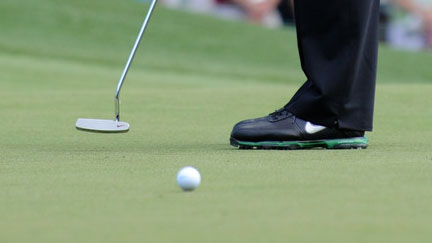 Charl Schwartzel had nothing short of a superb final round at the 2011 Masters. That chip-in on the first hole for birdie… the hole out for eagle on the third… and then four straight birdies stroked into the center of the hole to finish his round… the round was absolutely first class, and Charl is more than deserving of the green jacket.
With all those birdies rolling into the cup during the end of his round, I was trying to decipher the type of putter he was using. After closer inspection, his putter appears to be a Nike Method 004 model… However, some more research and digging revealed to me that the putter is a prototype from the folks at the Nike 'Oven'.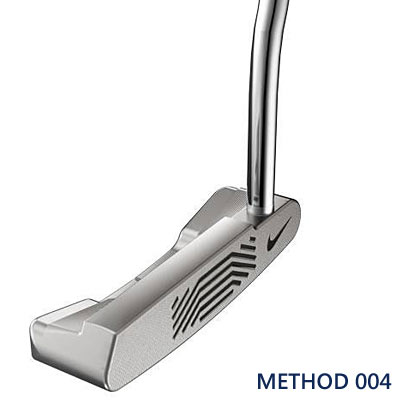 If you take a closer look at the face of Schwartzel's Method 004, you'll notice it doesn't feature Nike's 'Polymetal Groove Technology' (the black lines you normally see across the face of the Method line). My guess is Charl is much more comfortable with a flat face made up of one material… if I remember correctly, Charl 's last putter (one he used for a long time) was a Bobby Grace Fat Lady. You'll notice the mallet design on the Fat Lady features no extra 'grooves' on the face. It's a flat surface comprised of a single material.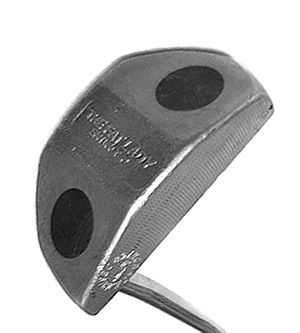 For what it's worth, some of you may be wondering which putter Tiger Woods used during the 2011 Masters. No big surprises here, as he carried the same Nike Method 003 putter he's been using for some time now. Unlike Charl, Tiger's 003 does feature the Polymetal Groove Technology to help get the ball rolling… however, while watching some pre-round coverage on the Golf Channel, Notah Begay III noted that Tiger had this material shaved down to reduce the effect of this material.
It's always cool to hear about the pros, and the tinkering they do with their equipment. I think we could all be well served to tinker with our equipment to get the right feel for comfort… but then again, I suppose it helps to practice as much as they do as well!