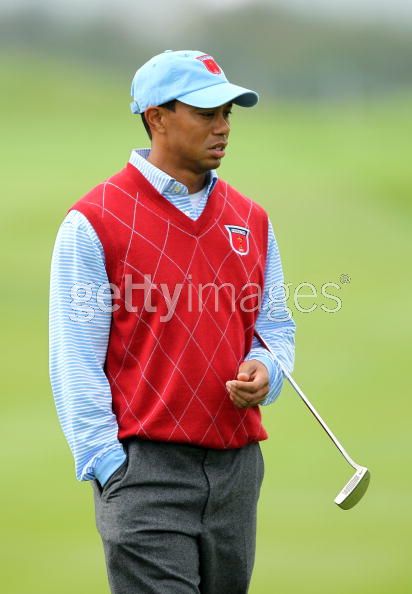 Perhaps I'm seeing things here… But take a peek at the picture above. Is that Tiger Woods with another Nike Method Putter in his hands? Well yessir, it certainly is.
Snapped during practice for the 2010 Ryder Cup at Celtic Manor, one can clearly see the Nike Method 003 under his arm. Oh no Tiger, say it ain't so.
We all know what happened the last time Tiger made a putter change… at the 2010 British Open he gave a Method putter a go in the bag. But that experiment was short lived, and after some mediocre putting on the greens, his trusty Scotty Cameron went back to its rightful place.
What should be interesting to see is if Tiger sticks with the Method during continued practice, and into the matches on Friday. Conventional thinking would have one believe if his Scotty Cameron was good enough to win 14 professional majors, it should be good enough for another 14. When it comes to putting, I've found it's more of a deal with the space between one's ears than the putter in one's hand. Obviously Tiger feels otherwise.
What's your take? Should Tiger be fiddling around with his equipment? Or should he be more focused on getting his mental game back to the state that brought him so much success?
Should be an interesting weekend… can't wait!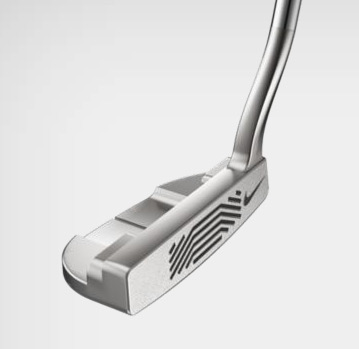 [Via: GolfWRX]