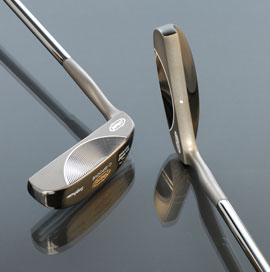 So what was that mystery putter, anyway? I could see the traditional yellow, white and black grip on the putter, so I could tell it was a Yes! putter. But just what model was it that Jim Furyk had in the bag this weekend at the Tour Championship? After some quick sleuthing, I came away with the knowledge that it was a Yes! Sophia putter, and a model that Furyk had picked up in used condition at Joe & Leigh's Discount Golf Pro Shop in Massachusetts. An interesting story, for sure.
When asked about the new flatstick, Furyk commented:
"It was used. It was a used putter. It's got a nick on the back flange, it's got a little ding in the top line. I never loft and lied it which is rare for me because I've always got my putters on a loft-lie machine at home, and the way the grip is on it, it might be slightly off center but that's kind of how I like it anyway. I guess we were meant to be, who knows."
I have a number of used clubs in the bag as well… I'm glad to see professionals taking to the used scene as well. Used doesn't always mean abused, there's still plenty of life in many clubs out there if you give them a chance! Furyk went on to explain further:
"They had some that were bigger, more like a mallet head that were heel shafted, kind of like Faldo used to putt with in his heyday, but they had lines on them, and I wanted something without a line. I just wanted it as simple as it could be, heel shafted. It was the only one in the shop of about 300 putters. At the time I didn't think it was all the that pretty to be honest with you, but it's getting a lot better looking every day."
Very cool indeed. I love the classic look of the Yes! Sophia, reminds me very much of the Wilson 8802. Timeless.
Yes! Putters have a few other similar models up for grabs as well… that is, if blades are your thing. In addition to the Sophia, there's the Mollie and Morgan. Both are inspired by classic designs… and both feature Yes! C-Groove technology.
For more information or to take a look at Yes! complete lineup, head on over to Yes! Putters.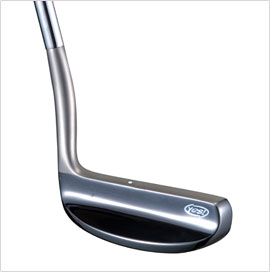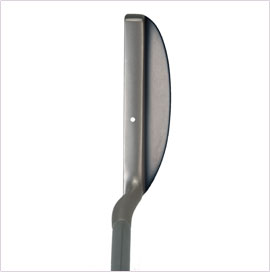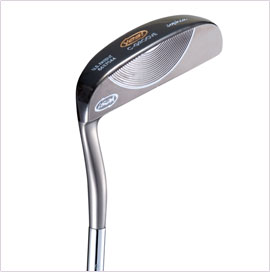 [Via: PutterZone]