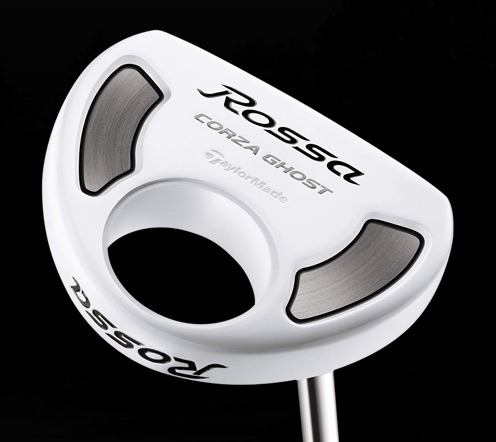 Earlier this month (June 2010), TaylorMade introduced the Rossa Corza Ghost putter. You may have spotted it in play on the PGA tour over the past few weeks… remember that strangely white putter you noticed on TV? That's the Rossa Corza Ghost putter!
I can already hear you saying, 'so what's the deal with the white?'. TaylorMade breaks it down for us nicely on their site. Here are the key points as to why the Rossa Ghost putter should help you on the greens:
the contrast of the white head against the green makes it easier to see the topline and target line
the contrast of the 3 black alignment lines against the white crown makes it easier to aim
a circular hole through the head works with the alignment lines and ball to make it easier to aim
2 outer alignment lines are one ball-width apart, making it simple to align your ball with the center of the face to promote solid contact
an AGSI+ insert negates backspin and promotes forward spin for better roll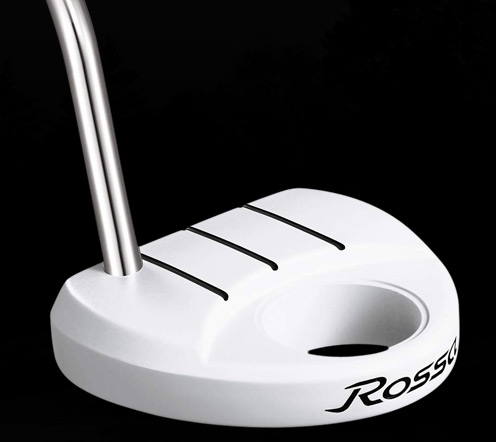 Easier to lineup and aim you say? The ball will come of the face with a true roll too? Sign me up! While I haven't rolled the rock with the Rossa Corza Ghost putter as of yet, I am somewhat dying to get my hands on one.
Key specs on the Rossa Corza Ghost putter:
Loft: 4 degrees
Lie: 70 degrees
Offset (mm): 3/4 shaft
Length: Available in 33, 34 and 35″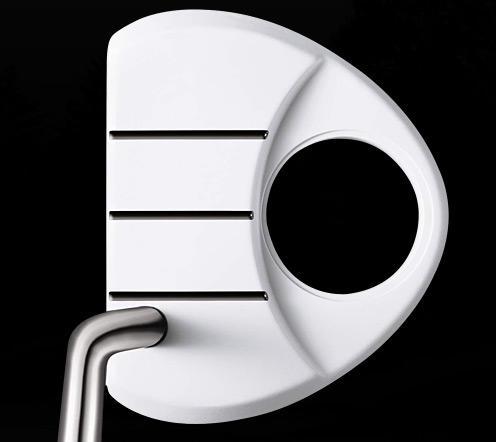 I have to admit, when I first noticed Sergio Garcia and Justin Rose with one of the new Rossa Corza Ghost Putters in-hand, I was heard to remark 'what the heck is that!?' They really do have a unique look to them, with the white clubhead and all. But hey, if the contrast in color helps you with alignment, then all the more power to this new bit of gear. Heck, I suppose it worked for Justin Rose last week at the Memorial, right?
In the end, I break it down like this: If the Odyssey 2-Ball had a baby with traditional Rossa styling, the Rossa Ghost is what we'd get. At least, something like that 🙂
I'm looking forward to what TaylorMade has in-store for the 'Ghost' line of Rossa putters. With the success the putter has had already on tour, they're no doubt prepping other models with a fresh coat of white paint and AGSI+ inserts!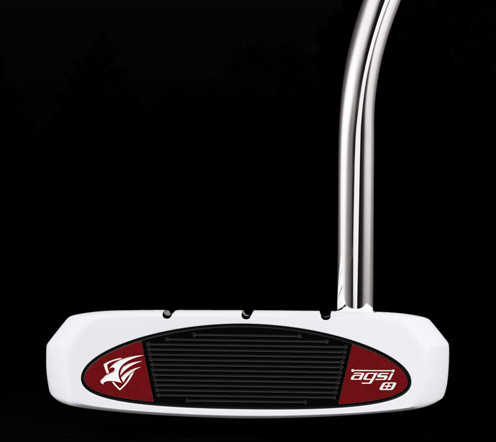 For more information, visit TaylorMade.