Never Compromise recently announced the launch of the new Connoisseur™ Limited line of putters.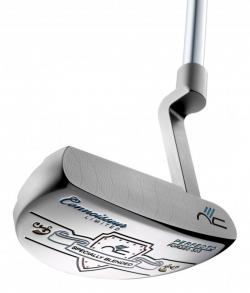 The Connoisseur™ series is inspired by the world's best cigars, made from the finest ingredients, embodying premium taste. Similar to the Dinero™ and Gambler™ Limited putter lines, the Connoisseur™ line features four classic designs named and individually machined with artwork reminiscent of traditional cigars. All models are forged from 303 Stainless Steel, and the combination of the soft material and the forged grain structure provides unprecedented feel at impact. Machined to perfection, these putters have some of the tightest manufacturing tolerances in the industry to inspire confidence over every putt. Classic design and modern construction give these putters a unique look that's appreciated by the world's most demanding and refined customers. Each product is truly a masterpiece.
Never Compromise® offers a unique customization feature with their Connoisseur™, Dinero™ and Gambler™ Limited putter lines. The "MY CUSTOM PUTTER" Web site gives consumers unprecedented customization and personalization options, allowing them the opportunity to transform any of the Connoisseur™, Dinero™ or Gambler™ Limited putter models into a one-of-a-kind masterpiece. Custom options consist of multiple paint fills, length, lie, grip, a text inscription and more.
The limited edition putter will be marked with a unique serial number and include a certificate of authenticity. The MAP pricing on all Connoisseur models is $299.99 for stock models and $349.99 for custom models. Custom models require a processing period of up to 3 weeks for delivery.
For more details on "MY CUSTOM PUTTER" visit: www.nevercompromise.com/my-custom-putter.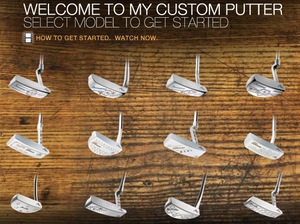 ###