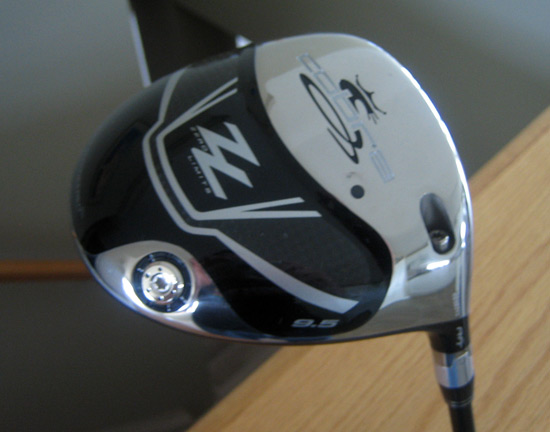 Keeping in mind I haven't even tee'd one up with it yet, I've been spending a lot of time today with the Cobra ZL Driver. Sent over from the good folks at Cobra Golf (Thanks Terra!), the 'Zero Limits' is a beauty to look at… and I'm willing to bet it's going to be a champ off the first tee as well.
The first thing you'll notice about the ZL out-of-the-box (besides the sharp looking headcover) is the multi-material construction. A quick once-over of the clubhead reveals a carbon fiber crown and sole, and a titanium body, face and swing weight screw. Together the package looks tight, but in a word I'd have to describe it as 'FAST'. Looking at the ZL from certain angles reminds me of a sleek and sexy racing machine… You know, like Ferrari or some other high-end sportscar. Take a gander at the image below and tell me if you don't agree: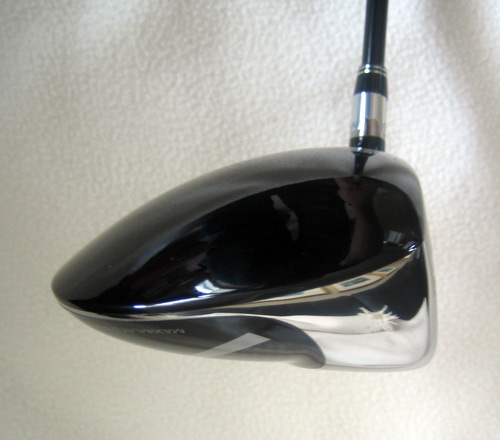 Besides the obvious good looks, the ZL comes with an adjustable face. Cobra calls their system 'Adjustable Flight Technology', and with the help of a custom screwdriver, you can easily make adjustments on or off the course. Doing so is as easy as inserting the head in the screw, and turning counter clockwise until the head and shaft separate enough for you to rotate the clubhead. Markings of 'O' for open, 'N' for neutral and 'C' for closed are clearly marked on the hosel. Choosing a setting is easy, just rotate the clubhead to your desired slot, press the head and shaft together a bit, and re-tighten the screw in a clockwise direction. You'll hear a satisfying 'click' when things are back in-place. I'll get more in depth with this process in the upcoming review.
The ZL driver that Cobra sent over to me is a stock 9.5 with the Aldila VooDoo stiff flex shaft. Will let you know how things go once I've had a chance to get a chance to know it… The range and a loop of the course are calling.